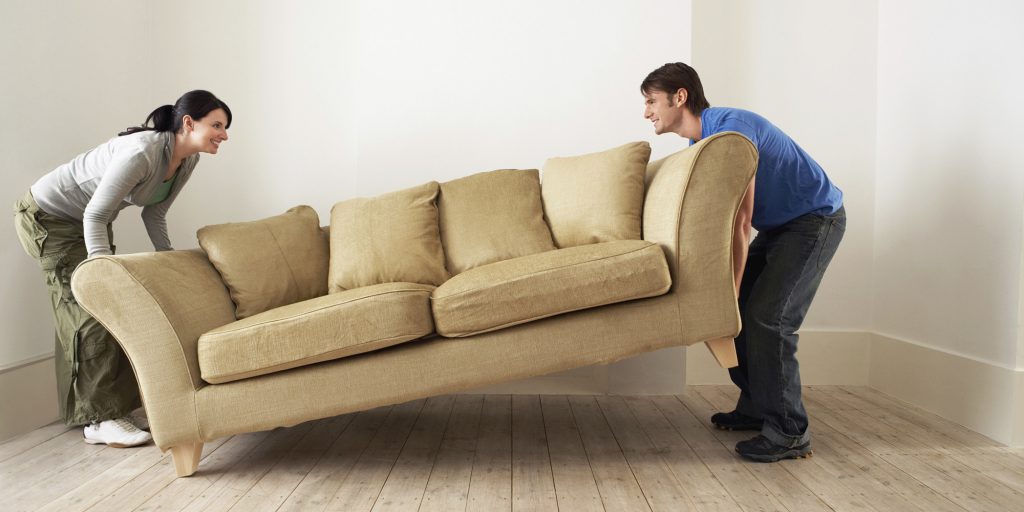 May is National Moving Month, a good time to focus on the busiest season for relocation: summer. The kids are out of school, home sales pick up, and warmer weather makes moving so much easier than during the cold winter months. Rising pending home sales reflect more activity from those moving out of and into these homes.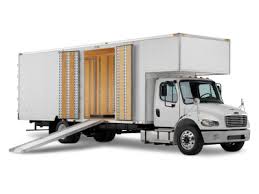 The Better Business Bureau (BBB) reports more than 355 million Americans will move this year. That's a lot of potential marks for scam artists to target. The statistics agree: In 2012, the BBB received over 1.4 million moving-related inquiries and more than 9,300 complaints against movers. There's been no decrease in the number of ghastly stories of homeowners held hostage by unscrupulous movers (we've probably all heard one from a friend), so we thought this was an opportune time to highlight some of this year's most recent scams in our "Top 10 Moving Traps to Avoid."
Cash up front — Yes, most movers will require some type of deposit, but demanding a large amount of cash up front before the move is a big red flag they most likely aren't one of the good
No Internet visibility — Almost every business today has a Web site or Facebook p If they don't, it may be due to their desire to stay under the general public's radar or keep bad reviews out of the public eye. It's a little harder to locate information on companies who do not have an online presence, but there are still ways to research a potential moving resource. One of the easiest is to contact the Better Business Bureau to see if there are any complaints. Another is to Google "company name – complaints" to see if there are an inordinate amount of bad reviews. Or, try Yelp.com in your area, then go to Home Services/Movers to find positive/negative reviews of local movers. A little research up front can possibly save thousands down the road.
No inspection — Legitimate moving companies will inspect your household goods before giving an estimate to anyone who provides a lowball estimate over the phone or Internet probably has numerous exceptions or hidden fees in the fine print of their agreement.
Working with the wrong moving broker — A moving broker is an independent person or business who sells or contracts the ability to transfer your goods to an actual In the past, there was no guarantee the broker would be successful finding someone to fulfill the contract, so many households were stranded with no one to handle the move come moving day. The Federal Motor Carrier Safety Administration (FMCSA) has strengthened consumer protections when using a broker. The latest guidelines brokers must follow are located on their ProtectYourMove.gov site. Do not sign a contract with any broker who fails to follow these standards.
No education — By law, movers are required to provide this Your Rights and Responsibilities When You Move publication. If they don't, run — don't walk — away. Find another carrier.
Hostage goods scam — They give a low up-front estimate, often a price well below other carriers' estim They collect and move the goods, but when it's time to deliver them, they demand twice the original quote, often stating extra costs or expenses which were vaguely mentioned in the agreement. If the consumer doesn't have the money, they drive off with the goods. The consumer then receives an invoice for four or five times the original estimate, due to extra "storage" and "transportation" costs (among other fees listed).
Failing to be prepared — Moving the entire contents of a home or apartment requires pl Having a handy checklist makes the process so much easier. There are a number of free lists available, including this one primarily for those moving from an apartment, and another general list from RealSimple. The FMCSA provides this checklist to use when selecting and working with your mover. Use these resources to avoid falling into last-minute moving traps.
Signing a contract with blanks — Scam artists often claim they can't complete the final quote until the household items are loaded onto the Never sign an incomplete or blank document, especially one that fails to spell out all of the fees and charges.
Inadequate insurance or liability protection — There's a lot at stake when you The mover is responsible for the value of any loss, but there are different levels of liability. Learn more about full value protection versus released value at FMCSA: Valuation & Insurance Options.
The Craigslist renter scam — Most of the items on this list deal with selecting a moving This one deals with ads placed by a scammer posing as a landlord attempting to rent his home to a tenant. The crook claims he had to unexpectedly leave the state (or sometimes the country), or that he can execute the lease for the actual owner, who is traveling. Pictures are included and the terms are very attractive, with prices often well below local comparables to maximize responses to the ad. Here's the problem: The "landlord" doesn't actually own the home, but has lifted an actual for sale or for rent real estate listing (sometimes verbatim), and is attempting to lease it to unsuspecting prospective tenants to steal their security deposit and sometimes even months of rent. One of our readers nearly lost $1,300 to this scam last year. She identified the scam by pasting the actual contents of the ad into Google, and found multiple examples of this fraudulent tactic happening all over the country.
Caution: Beware of online rental applications when dealing with individual landlords from classifieds. These can also be used by identity thieves to steal personal information.
Here are some additional resources:
Whether moving across town or to another state, we hope these tips help you complete move that's free of stress and hassles.