Dipping your toes into the dating world or even just going out with friends for the occasional drink can quickly add up. The price of movie tickets is rapidly escalating, and factor in the cost of dinner, drinks, a tip, and popcorn, and a simple Friday night date can easily cost $80 and upwards. Grabbing cocktails with friends can also be deceptively pricey—one drink will usually set you back at least $10, and plan for a few rounds of drinks, an appetizer or two, and a tip, and you're already down a minimum of $35.
What's a financially conscious, fun-loving guy or gal to do? Despair not. Frugal Freddy knows just how to enjoy nights out without breaking the bank. Enjoy the following tips to spice up your social life without loosening your purse strings.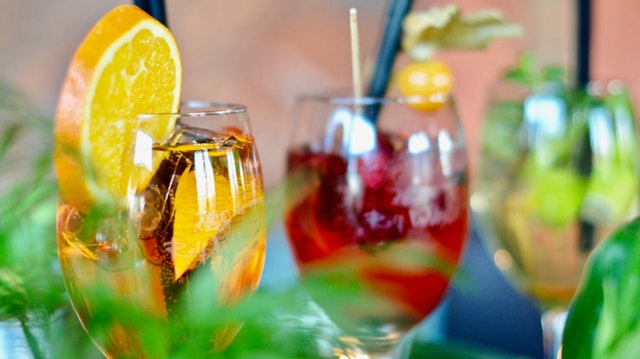 Host your own cocktail nights. Your tight-knit friend group can alternate hosting cocktail night. Host or hostess prepares a signature cocktail, provides a few yummy apps, and can even put together a few games. Compare the cost of preparing cocktails at home to the price at the bar, and you'll be saving at least $10 per drink. Not to mention you will have way more fun battling it out in a drunken karaoke competition and stuffing your faces with shrimp fried rice, versus waiting at the bar for the appetizer you ordered an hour ago while a guy with noticeable body odor hits on your not-amused friend Kathy.
Groupon, Groupon, Groupon. Don't worry; this is not a paid promotion for the coupon site. Groupon offers great coupons for unique experiences in your area, e.g. brewery tours, museum passes, etc. Peruse the site for unforgettable date ideas that won't cost you an arm and a leg. There are similar sites, such as Airbnb, that offer pre-planned experiences at reasonable rates. What better way to get to know your date than sharing an actually interesting experience, instead of making small talk about the overpriced wine list? For an even thriftier option, consider cheaper options: going for a hike on a local trail, exploring a free museum, or navigating a few local thrift stores for hidden gems.
Research specials beforehand. Many restaurants have half-off wine nights, or $5 margarita nights. It pays off to call ahead and find the place that you can get the most bang for your buck.
When in doubt, opt for a cheap date. Plenty of people claim that coffee is a cop-out date, but do not underestimate the value of a date that you can easily ditch. If you're meeting up with someone for the first time (especially if you connected online) and aren't 100% confident that you'll want to spend an hour+ chatting about his or her childhood, suggest something cheap and easy, like coffee or ice cream. You won't regret spending your money on an overpriced meal that you couldn't fully enjoy because your date thought you would enjoy a detailed description of his or her last breakup. Call me cold-hearted, but I prefer to drop that kind of money only after I'm certain I actually enjoy a person's company.

Uncover more money-saving tips on Money with Meka, or contact me, the Penny Smart Girl! Whether you're an expert at managing your money, or you're completely clueless when it comes to financials, Penny Smart Girl can help you save money and meet both personal and business monetary goals. I host workshops and training programs that offer you the opportunity to hone your budgeting know-how, and gain confidence in your financial stability.