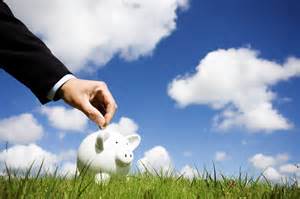 In my June 30 post, I introduced you to the five money styles, or money personalities as they are sometimes called. I promised to tell you more about them, so let me introduce you to Frugal Freddy. Some people would think of Frugal Freddy as a miser or a Scrooge. I prefer to think of him as a super saver, because saving isn't a bad thing. Well, unless you take it to extremes, and Freddy has that tendency. He saves to the exclusion of all else.
You see Frugal Freddy wants to secure his financial future, and he believes the only way he can do that is to save every penny. He won't spend money on anything except the absolute necessities of life, which can be frustrating to his friends and family. Some might even say he's cheap, but he has simply trained himself to save, save, save. This limits him because Frugal Freddy is so busy saving for tomorrow that he often overlooks the joys of today.
On the plus side, Freddy lives within his means, and he is a naturally good budgeter. He would be a good match for our friend Lavish Lucy, who prefers spending to saving. Together they can temper the extremes of their money styles.
Please subscribe to my RSS feed or check back periodically to meet Freddy's friends. Up next: Lavish Lucy who loves to spend, spend, spend!
~ Meka, Penny Smart Girl