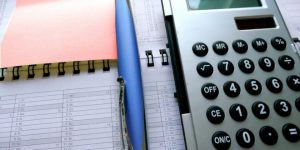 With half the year behind us, this is a great time to look at your finances to see how you are doing. If you're on track, you can celebrate your successes. If you're a bit behind though, there is still time to make adjustments. Here are a few key items to look at when you do your mid-year review:
Debt: Have you incurred any new debt this year? How is it impacting your budget? Do you need to cut back on other expenses to pay down your debt?
Savings: Are your savings for the year on target? Can you afford to save a little more? If you're aren't where you need or want to be, consider making an automatic transfer from your checking account to your savings each month. If that's not doable, maybe cut back on expenses for a few months to help you catch up. For example, let's say you order pizza in twice a month, costing an average of $20 each. If you order pizza just once a month, that's $20 you could be socking away.
Taxes: Are your withholdings sufficient, or do you need to make adjustments? Check out the IRS's tax withholding calculator to see where you stand. I also recommend that you start gathering tax information including receipts, pay stubs, etc. rather than waiting until year end. You'll be halfway done at the end of the year, and your accountant will thank you!
Insurance: It is good to do a periodic review of your insurance (life, health, auto, home, etc.) needs to see if you need additional protection or can afford to cut back on unnecessary insurance. Contact your insurance advisor to review your policies and premiums.
Income & expenses: Take a look at your monthly income and expenditures. Have there been significant changes this year? If you're making more money, consider paying down debt, saving more or investing in your future. If you're making less, what expenditures can you reduce or eliminate?
Have questions? Not sure where to begin? I can help! I do one-on-one money coaching as well as teach money workshops. Contact me directly for more info.
~ Meka, Penny Smart Girl