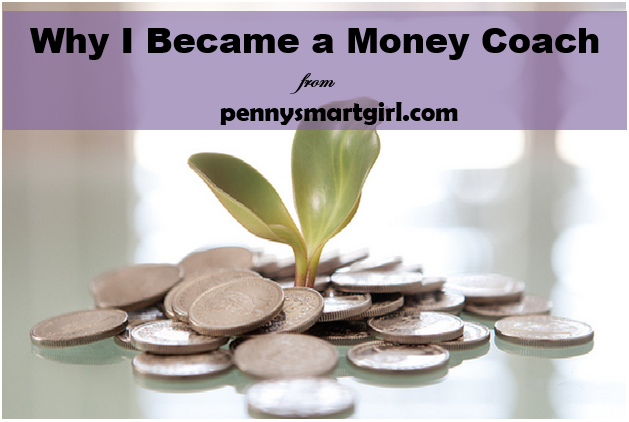 Money is my market. It's my niche. I read about money and finance all the time.  I am not scared of money, nor do I think it is evil. And probably not for any of the reasons you might think. I'm not money hungry or a gold digger by any means. I came from very humble beginnings in the Midwest and was raised by a single mom.  I was the eldest of three. I'll save my full money story for my workshop, but for today I will tell you why I decided to go this route.
When I was around 19 years old I moved out and got my own place. All I knew is that I needed to make enough money to pay move in costs, and the monthly rent after that. My mailbox started get repeat visits from these pesky things called: bills and I wanted to know how much longer this was going to continue. When I called to find out, I was told they would be coming more often than I'd like and I learned how to plan for them. A little while later a credit card showed up in my mailbox. It was pre-approved and ready to go with a limit of $1000. I hadn't signed up for it. I had not a clue why it came to me. I thought to myself, this isn't a real credit card. But I activated it and made a small five or ten dollar purchase and quickly found out it was real and was very easy to use.  Also it was fun to charge it. So that my friends, is how I learned about interest rates.
That's when it hit me that they didn't teach ANY of this in school. As a single mom of one, I learned a TON of money lessons along the way – often the hard way and I still learn new money tricks as I go.
At age 21 I bought my own home because I realized I wanted my rent money to go a little bit further than my landlord's pocket.
One day while reflecting on my money lessons, I thought: "I know that other people are struggling with their money and are having trouble figuring it out." I decided to become a Certified Financial Planner (CFP) and start educating others about their money. I did a few informational interviews with local CFP's and realized they weren't really doing what I was looking for. Their focus was on investments and preparing for retirement; which is quite important. Yet I felt there was a level of money people needed to explore first. They needed to explore the basics of money before they got to the level of investing. So I became a Personal Finance Educator (aka Certified Money Coach). In 2011 I spent a year working for the AmeriCorps Financial Literacy program and volunteered over 900 hours in Seattle doing outreach, one on one coaching, workshops at non-profits, etc.  I kept going from there, and I am now a lifelong advocate for financial literacy.
What is Financial Literacy?
The President's Advisory Council on Financial Literacy defines personal financial literacy as
The ability to use knowledge and skills to manage financial resources effectively for a lifetime of financial well-being." (2008 Annual Report to the President)

And Wikipedia breaks it down by saying:

"Financial literacy is the ability to understand how money works in the world: how someone manages to earn or make it, how that person manages it, how he/she invests it (turn it into more) and how that person donates it to help others."
However you define it, financial literacy is vital to our well-being. I am a money coach because it is my passion.
I am a money coach because there are a lot of people out there who are:
Living paycheck to paycheck
Losing sleep over unpaid or too high bills
Terrified of losing their job, because they have no backup plan
Are just going through the motions. They make enough to pay their bills, but don't save for retirement or anything else
And they do this because they don't have a handle on their money management. Before you yawn and say money is boring let me tell you how real this is: People are losing their jobs, sleep, houses, cars and marriages as a result of not managing their money the best way they could be. There's nothing boring about that.
And that breaks my heart.
Because of that it is my mission to start a money movement. I'm talking about money in your business (because I'm also an accountant), your personal money or both! It is my passion because I've been there, done that and I'm here to help transform your relationship with money.
Hi, my name is Meka West aka the Penny Smart Girl and this is what I CRAVE. I don't think money is evil. I believe that money is just a tool that unlocks the door to all your goals if used wisely. Because it's not about the money, it never was.  It's about your LIFE and enjoying more of it. And being a little more penny smart will help you create that.
Want to continue the money conversation? Let's have a money chat today! Or better yet if you're in Seattle on Saturday, September 20th, join me at my "What's YOUR cost of Living" workshop:  http://bit.ly/moneymovement