There's been a lot of buzz recently about the new retirement savings option: myRA. It's hailed as a simple, safe, affordable way to start saving for retirement, especially for the roughly 55 million Americans who do not have access to a retirement plan at work, including 15 million who are self- employed. The goal is to help ease some of the financial stress many are feeling due to concerns over low retirement savings levels.
There's been a wealth of speculation on the program's potential success, as well as confusion about how, when, and who should use it. These facts may help to answer your questions, but also consider sharing it with others who may find this information helpful.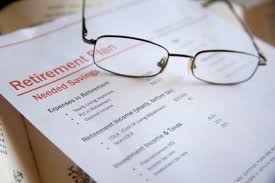 What is myRA? — First, the name stands for My Retirement Account, and is often referred to as a starter account for first-time savers. See the myRA Web site for more details, or this video to learn how it works.
How much can I contribute? — Individuals earning up to $131,000 ($193,000 for couples) can contribute…
$5,500/year
$6,500/year: For those 50 and older
Total balance: Cannot exceed $15,000!
 How is the money invested? — It's invested in a safe, interest-bearing account (like a savings account), backed by the U.S. Treasury.
How much interest will I earn? — The current interest rate is the same as the rate paid on the Government Securities Fund federal employees receive in their Thrift Savings Plan. The growth was 2.31% in 2014, and had an annualized return of 3.19% over the 10-year period ending December 2014. Use these calculators to see how savings levels can grow.
What are the benefits? — They are pretty simple:
No cost or fees: It costs nothing to open an account
You can set up automatic contributions
No complicated investment options
No risk of losing money: The funds are backed by the U.S. Treasury
No minimum balance: Save as much or as little as you want
No tax on the growth: The interest earned is tax free!
It's portable: Take it with you if you change jobs, no matter where you work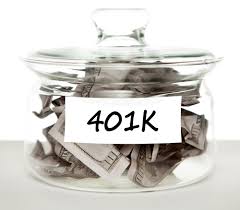 What are the drawbacks or limitations?
A cap on the total contribution: $15,000
Low interest rate return: Growth may not offset the reduction in purchasing power that results from inflation (a major concern for investors)
Time limit: 30 years
Once the balance reaches the maximum level or the time limit, the funds must be transferred to a Roth IRA
What will I need to get started?
Social Security number, or contact myRA customer support at 855.406.6972 for an ITIN (Individual Tax Identification Number)
Driver's license, state ID, U.S. passport, or military ID
Name and birth date of at least one beneficiary (the person who will inherit the account)
What's the process?
First, go to gov to register.
Decide how the account will be funded: as a direct deposit from a checking or savings account, directly from your paycheck, or mark the "savings" box on your tax return to dedicate all or a portion of your tax refund toward your myRA
Then, simply begin saving!
That's it. And remember, the sooner you begin, the more time — and the interest you earn — will work for you! Also, talk to an advisor about other options that could be a better fit for your unique financial situation.