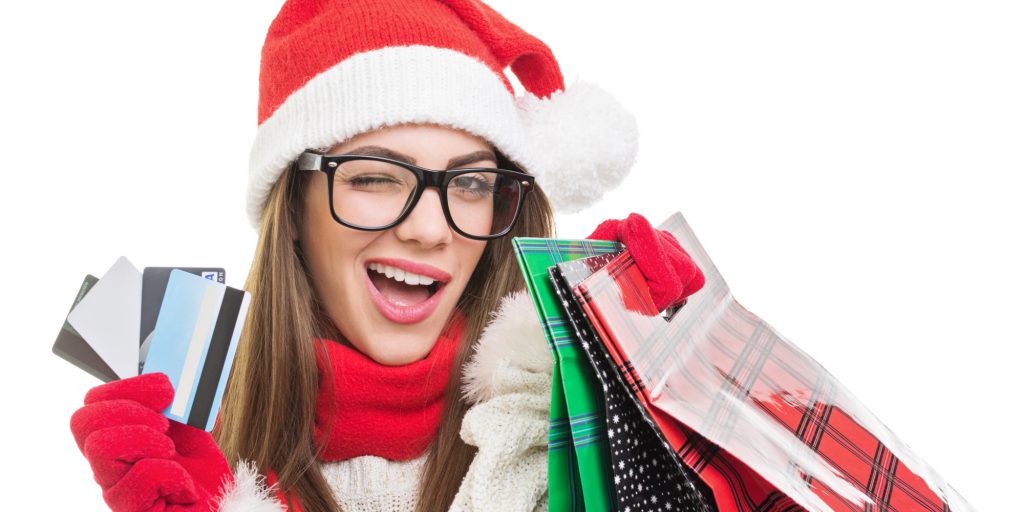 MarketWatch reports that a new study by PwC finds that Americans will spend less this holiday season, but still expect to spend anywhere from $681 to $1,331. Millennials — 75 million strong — are expected to spend 25% more than they did last year. Yet, with high student loan and credit card debts, flat income, and pressures to save for retirement, more holiday shoppers are looking for ways to cut costs.
Here are some frugal gift ideas many of our readers have shared to stretch every dollar on holiday shopping this year. The great thing is, you don't have to use all of them; simply selecting a few tips may help you save hundreds of dollars!
Money-Saving Gift Strategies
1. Set up gift pots: Set a total limit for every person on your list…and stick to it. Then, stop spending!
2. Give the gift of fun. Look for concerts, local activities, tours, and holiday events that are free and provide festive entertainment for the entire family.
3. If you have gift cards you'll never use, consider selling them at GiftCardRescue, Cardpool, Gift Card Granny, Card Hub, GiftCards.com, or even at a Coinstar Exchange kiosk to free up money for gifts this year. This can also be a good way to purchase discounted gift cards.
4. Give a library card. Libraries offer an amazing treasure trove of gifts, including access to books, e-books, DVDs, music, magazines, and some even have borrowable artwork.
5. Set a goal to pay 50% or less for every gift. Then, compare prices before you buy by using sites or apps like PriceGrabber, Nextag, RedLaser, and PriceJump.
6. Exchange toys and holiday clothes with friends and relatives. This strategy works especially well for preschoolers.
7. Save hundreds on holiday travel using the links in our 50 Travel Resources to Save Time & Money
8. Pick two weeks throughout the season where you don't spend anything you don't have to. No meals out, no gifts, no clothes, no sales shopping, and no treats. You'll be surprised how much you can save!
9. Recycle or get cash back for old electronics, wearables, GPS systems, cell phones, cameras, etc. Go to HP, MaxBack, eBay: Electronics, Sell Cell, and Recyclebank.
10. Give your time. Offer to babysit, mow the lawn, take grandma to the store, empty the trash, give a neck rub, or whatever will help those you want to give to this year. Most ideas won't cost a dime, but will mean a lot to the recipient.
11. Regift those items that you'll never use…but be sure it's not to the person who gave it to you. Also, avoid giving the top gifts that were regifted from last year.
12. Set a limit. A favorite is $25 (or less). It may take more creativity and crafty sale shopping, but you'll be thrilled at how much you can save by setting a limit, and they'll be impressed with the unique gifts you were able to find for this price.
13. Use sites like Groupon or LivingSocial for 50% or more off massages, gift ideas, activities, golf, meals out, and more!
14. Celebrate two to seven days after the official holiday. This won't work if there are small children, but for more seasoned family members, you can take advantage of post-holiday sales.
15. Give the gift of education or fun reading for an entire year for just $5 to $15. Find great prices on subscriptions for all types of magazines at sites like MagazinePriceSearch.com, Amazon.com: Magazines, or BestDealMagazines.com.
16. Get discount coupons from sites like RetailMeNot, Coupon Mom, CouponBug, and Coupons.com.
17. Shop dollar stores for gift boxes, wrapping, gift bags, cards, decorations, tree ornaments, stocking stuffers, bows, ribbons, and all the little holiday extras that can really add up if you buy them at other stores.
18. Look for cash back and rewards at sites like Shopkick, Jingit, and Ibotta.
19. Shop smart. Some stores like Walmart will price match any sale item. Why run all over town and stand in multiple lines when you may be able to grab all your goodies at one place?
20. For those who want to get healthy, you'll find giveaway pricing on used exercise equipment that were the hot items last year. Check out eBay, Craigslist, or your local paper.
Relax, spend more quiet times with family and friends, build a snowman, watch a holiday movie at home, bake cookies, and just enjoy the season. Remember, you don't have to spend a lot of money to build wonderful memories.