Choosing the right college can be an exciting adventure for many young adults. In addition to further education, college offers so many new life experiences such as campus life, student activities, sports, parties, and an opportunity to meet new friends.
Yet though the cost of a four-year degree can exceed $120,000, students and parents often ignore key selection criteria that can not only save thousands of dollars, but can affect their financial and work lives for decades. This two-part issue examines 10 essential criteria to help pick the right college or university. There may not be a need to evaluate all of these factors, but the more that are incorporated into your decision, the better investment you'll make.
Note: The data available in the links below is the latest available at the time of this publication.
But first…a list to avoid — Students all over the country have shared these faulty reasons for choosing a specific school, which may have seemed important when they were planning for college, but that they later realized were poor motives:
Where their friends were going
Big-name school
The city or area (near the beach, skiing, fun nightlife, )
Great sports team
Pretty campus
Good weather
Close to home
Does the school matter? — Unless you're planning to enter a highly specialized field, the school may not be as important as you think it Yes, attending a school with a good reputation is important, but many state colleges and universities may be a good fit, and may be much more affordable than pricey for-profit schools, especially if they are out-of-state.
Do they offer the right degree program? — The degree can pay for itself over and over ag..or be worthless to most employers. While you may have a strong interest in the historical events of the 1700s, it may be difficult to find a job that pays for this type of knowledge.
The greatest current demand is in one of the STEM (Science, Technology, Engineering, and Math) fields, but of course, there are other rewarding areas of study as well. See PayScale: Majors That Pay You Back.
What's the cost? — CNNMoney's Cost of College Estimator will provide the estimated annual cost, including tuition, fees, and room and bo It also provides the estimated cost after grants and scholarships — both for one year and all four years — based on family income. Looking at the estimated costs both before and after grants and scholarships can have a huge impact on your ultimate choice. Another source is the Department of Education's Net Price Calculator Center.
Here are two more tools to compare costs and financial aid at specific schools: CFPB: Compare Costs & Financial Aid and NACAC: Financial Aid Shopping Sheet.
What is the graduation rate? — The ultimate objective for most students is to complete their education in the shortest amount of time, and with the degree needed to secure the best jo Plus, if students don't graduate, it will be hard for them to repay their loans.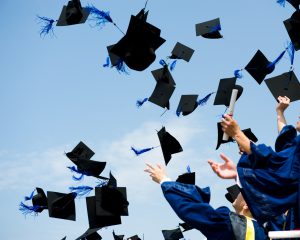 Yet, the National Center for Education Statistics reports that it took six years for 59% of first-time students at four-year institutions to complete their degrees. Obviously, being able to graduate in less time — ideally four years or less — illustrates the school's commitment to helping students keep costs down and move into the workforce sooner.
There are two criteria to evaluate in this category:
The number of years it takes the average student to graduate — College Results will help compare multiple colleges' four-, five-, and six-year graduation Also consider the Pros and Cons of Three-Year Degree Programs.
The percentage of students who actually graduate — College Completion is a site that identifies graduation rates for two- and four-year PayScale is a similar site that highlights graduation rates, college costs, and overall value.
How much is the student loan balance for new grads? — As The Wall Street Journal highlights, student loan debt continues to rise. The level of debt ties back to the cost of the school, how long it takes students to graduate, and how much of the total cost is covered by grants and financial aid (other than student loans). Locate the best and worst states with student debt at WalletHub, but ask about the actual debt levels at specific schools of interest as
Learning the answers to these questions could save thousands of dollars, and can improve your ability to obtain a job upon graduation. Remember, college isn't right for everyone, nor is it required for some careers, such as those listed in 15 Best Jobs That Don't Require a College Degree. We'll cover the remaining criteria next week in part two. Watch for more information on how to make smart college decisions in future issues.