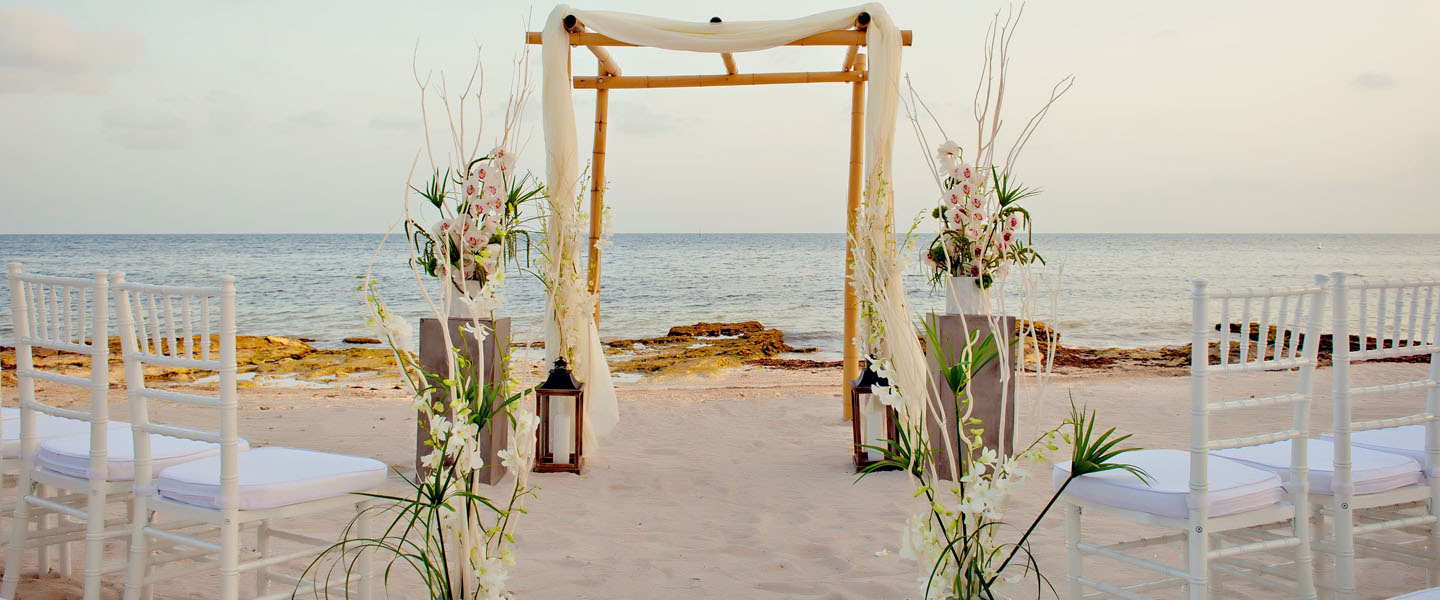 According to CostofWedding.com, the average cost of a wedding in the U.S. is $25,200, but that cost can soar to thousands more depending on the market. Couples of all ages today — whether they are in their 20's or their 80's — want a bargain, and, with a little resourcefulness, can have the opportunity to enjoy a spectacular wedding without breaking the bank.
Here are some cost-cutting tips our readers have shared over the past year:
Think finances — Before you begin planning the big event, consider these financial strategies:
Use what you have: Calculate how much you can spend — without borrowing from your retirement fund or going into debt — and stick to that amount. After spending $28,000 on his daughter's wedding ($20,000 of which he borrowed from his retirement plan), Joseph lost his job and was forced to pay nearly $7,000 in taxes and penalties for the early withdrawal from his 401(k).
Set a limit: Erin and Carlo gave their daughter, Abby, $15,000, and gave her the option to use it to fund her wedding, to pay off $12,000 in student loans, or to furnish her first home. Abby and her fiancé used $5,000 for a fabulous low-cost wedding and applied the remaining amount toward her student loans.
Share the cost: With the rising cost of weddings, a growing trend is for the parents of the bride and groom to share the total cost. Again, setting a limit forces the couple to make some tough choices or spend their own money to splurge for their special day.
Get creative — Two significant expenses are the ring(s) and the wedding dress. Coral and Drake saved over $9,000 using these strategies:
The bling: Save thousands on the engagement and wedding rings (and other wedding glitz) by using heirlooms, or by buying on sites like Craigslist, Tradesy, eBay, and even pawn shops. Caution: Avoid fakes by having a professional examine the piece.
The dress: Shop vintage stores, use hand-me-downs from friends or relatives, or use resale sites like Tradesy: Wedding Dresses, OnceWed.com, PreownedWeddingDresses.com, NearlyNewlywed.com, or those noted above. Casandra's three bridesmaids saved more than $350 each by scouring local and online resale shops to find gorgeous dresses in her color scheme.
Pick your spot — Select any day but Saturday and your chances of nabbing the venue of choice substantially increase…but this strategy can also trim up to 40% off the cost of your wedding!
You can pay big bucks for these unique venues, or save using these fab favorites:
The beach: What's more elegant or majestic than a simple wedding on a beach? Leroy and Charity's beach wedding totaled only $3,450.
A rental house: For an intimate but luxurious setting, rent a fabulous beach or mountain home. This provides a place for out-of-town family members to stay, and a fun place to relax and enjoy the event. Search and compare using sites like HomeAway.com or VRBO.com.
A restaurant: Save hundreds using a meeting room at a local restaurant or inn. This is the second time around for both Kate and Joe, so they hosted the festivities at a local B&B. The average cost was only $100/person, less than half of what they were quoted at big-name hotels.
A boat: Whether it's the site for the rehearsal dinner or wedding, celebrating your event on a boat can be beautiful, entertaining, and affordable. Be sure to stock up on Dramamine to accommodate those who may be prone to seasickness!
A park or flower garden: Jake and Emily celebrated their special day by reserving their local park during the peak fall foliage time. Using many of the ideas here, they expect the total cost to be less than $5,000.
A church or community center: Mary's friends and family created a winter wonderland for her wedding last December at their church's fellowship hall. It was a magical time, and cost a total of $4,200.
Skip the extras — Multiple ancillary expenses can quickly add up. Use these tips for inexpensive alternatives:
Invitations and communications: Use sites like The Knot, Appy Couple, eWedding, WeddingWire, or OneWed to track RSVPs, provide hotel/flight information, maps, upload pictures, etc., all in one easy site.
Substitute the flowers: Jet and Christie were married outdoors, and the bride and bridesmaids used colorful umbrellas instead of flowers. Everyone commented on how beautiful and unique the idea was.
Be your own DJ: Having a live DJ, band, etc., is one expense that's easy to eliminate. Just put your own favorites and playlist together. See DIY DJ Your Own Wedding for tips.
Pictures: Instead of a pricey pro, provide some low-cost selfie sticks and/or single-use cameras so guests can snap pictures with you, your spouse, and other guests throughout the event. Also, encourage guests to use photo-sharing apps like Capsule, WedPics, or Appy Couple.
Cut back on consumables — The food and beverage costs can break the bank on any wedding. Here are just a few easy ways to save:
Food: Rather than paying for high-end meats and costly food choices for $100-$200/person, Miguel and Marissa served a Mexican buffet. Their average cost per person was under $35. Everyone loved the festive party atmosphere and delicious food.
The wedding cake: Multitier cakes can cost over $1,000. Erica purchased a beautiful $40 wedding cake for the wedding party from the grocery store, and offered guests their choice of three flavors of specialty sheet cakes, for a total of $150. Erica's friend, Carla, used the same strategy, but substituted cupcakes for the sheet cakes. It cost a little more, but guests commented that the variety was amazing.
Drinks: Many couples today are encouraging friends to cut down on gifts and just bring a six-pack of their favorite craft beer or a bottle of wine. It's fun to try different drinks and is a smart strategy for budget-wise couples.
There are so many ways to save on a wedding, or any party or event. Keep sharing your stories; they inspire all of us to cut costs where we can…without sacrificing the details and purpose of a fulfilling special day.