Over $1.2 trillion in student loan debt is affecting every generation today, from Millennials to Boomers. Many Generation X parents — those age 35 to 50 — are repaying their own debt, while at the same time helping the next generation prepare for college. The General Accounting Office (GAO) reports the number of Social Security checks garnished to help pay student loans grew by 500% between 2002 and 2013, with those 65 or older still owing $18.2 billion in student loan debt.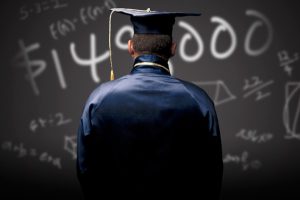 As the student loan default rate grows to 11.8%, the question millions of borrowers today are asking is, "What are my options if I can't pay my student loans?" The fundamental principle to keep in mind is that, with rare exceptions which we've highlighted below, student loans must be repaid even if you didn't complete your education, can't find a job related to your program of study, or are unhappy with the education. Ignoring them or failing to take action will only make a difficult problem worse.
The good news is that there are positive options and resources available to those who are struggling to make their payments. Keep in mind that most of these options are only available to those with federal student loans. For those with private student loans, the options may be limited to the discretion of the lender.
Strategies to Explore
Consolidating debt — Sometimes the answer is as simple as combining multiple loans into one consolidated debt. Caution: The Consumer Financial Protection Bureau (CFPB) warns borrowers to beware of student loan "debt relief" companies who charge illegal up-front fees and make false claims about reducing or eliminating student loan debt. Also, once you consolidate your debts, you cannot separate them, and may lose benefits offered in the original loans, so consolidate with care. For more information on loan consolidations, go to StudentAid.gov: Loan Consolidation.
Loan Rehabilitation — For those with loans in default already, a loan rehabilitation is an effective solution to help bring the loan status out of default. This opens up so many possibilities such as eligibility for some of the options listed below, including income-based repayment options, loan forgiveness programs, and access to additional federal student aid to complete your education. Caution: This option can only be used once, so use it wisely.
Deferment — For borrowers who are having trouble making payments, a deferment can help. It can be used to put a hold on payments for a limited period of time (up to three years) due to job loss or other hardships. Go to FinAid.org: Hardship Deferment Calculator to see if you qualify.
One of the biggest benefits of a deferment is that, depending on the type of loan, the government may subsidize (pay) the interest on it during the deferment. See StudentAid.gov: Deferment for some of the key situations and qualifying loans to determine if a deferment might be a good solution.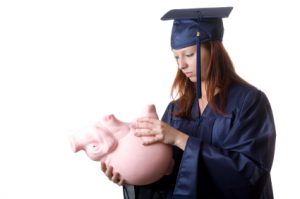 Forbearance — Borrowers can stop making payments or temporarily reduce payments up to 12 months based on specific circumstances. Use this form [PDF] to apply for an economic hardship deferment. The major downside of using this strategy is that interest continues to accrue on both subsidized and unsubsidized loans, including all PLUS loans…and will be paid by the borrower.
Two types of forbearance:
Discretionary, meaning the lender can decide whether to grant it. The two typical reasons are for financial hardship and illness.
Mandatory, meaning the lender must allow it. Go to gov: Forbearance to learn more, including the following qualifiers for a mandatory forbearance:

You are serving in a medical or dental internship or residency program, and you meet specific requiremen
The total amount you owe each month for all the student loans is 20% or more of your total monthly gross income (additional conditions apply).
Income-Driven Repayment Plans — These plans are designed to make your student loan debt more manageable by reducing your monthly payment amount. Payments can start as low as zero or 10% (or more) of your discretionary income for up to 25 years. See Federal Student Loan Repayment Options [PDF] for more details on each of these plans.
Income-Sensitive Repayment Plans — This program is available to those with Federal Family Education Loans (FFEL). Payments will increase or decrease based on the borrower's income, can start as low as 4% of your discretionary income, and last for a maximum of 10 years. The remaining debt at the end of 10 years is forgiven. Use this calculator to estimate payments.
Cancellation & Discharge — However, certain circumstances might lead to your loans being canceled or discharged. Here are some of the common scenarios:
The school closed
Total and permanent disability
Bankruptcy (see more below)
Unpaid refund
Death of the borrower
If borrower or student dies (for Parent PLUS loan)
False certification of student eligibility or unauthorized payment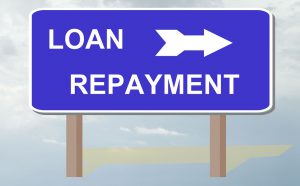 Forgiveness — We'll cover this important topic in a future issue, but the Department of Education estimates that 25% of American workers would qualify for some type of student loan debt forgiveness, primarily for those who become teachers or go into public service. For more information, go to Public Service Loan Forgiveness.
Bankruptcy — Do not make the assumption that student loans cannot be relieved in bankruptcy. The Consumer Financial Protection Bureau found that many loan servicers are misleading borrowers about the viability of relieving student loan debt in bankruptcy. It may not be easy, but it can be done under specific circumstances.
Federal Student Loan Discharge — It's more problematic to reduce or eliminate federal student loan debt than other types of debt through bankruptcy since you must prove that repaying your student loan would cause undue hardship using the Brunner Test. This means you and your dependents would be unable to maintain a minimal standard of living, the condition would last for a significant portion of the loan repayment period, and you made a good-faith effort to repay the loan before filing bankruptcy (making payment for up to five years). If your loans were discharged in bankruptcy, follow the steps outlined at com.
Private Student Loan Discharge — As new research reveals that more students were misled about the value of the education provided, their chances of obtaining employment upon graduation, and the easy access to mountains of debt by private lenders, the courts have started to favor the plaintiffs in more bankruptcy ca
In a study by Jason Iuliano (J.D., Harvard Law School; Ph.D. Student in Politics, Princeton University), 40% of those attempting to discharge their loans in bankruptcy were successful. However, his study also revealed that 69,000 debtors may have been good candidates to have some or all of their student loan debt relieved, but they never tried to do so.
While it may not be easy to eliminate legitimate student loan debt, there are certainly a growing number of instances where a case can be made for reducing or eliminating some or all of the debt.
School closing — If your school closed and was not Title IV eligible (see 2015-2016 list) — in other words, it was not a participating school in the Title IV federal student aid  program — then it may be fairly  easy  to eliminate this debt by communicating with the lender or through bankruptcy pro
Research — For the latest numbers on cost, graduation rates, and average salary after attending specific schools, go to these valuable sites: ProPublica and College Scorecard. These sites may help you gather critical statistics about the school(s) you attended which your attorney can use in your defense. Caution: Beware of the latest student loan scams. While ostensibly offering help to those who desperately need it, most leave their clients in a worse financial position than before.
We hope this quick overview of some of the latest programs will give those who are struggling to make their payments a starting place for taking action. For more information on loan servicers, or to discuss some of these options with your student loan servicer, go to Who Is My Loan Servicer.