Divorce should never be taken lightly, but unfortunately, the American Psychological Association estimates that 40% to 50% of married couples in the U.S. will divorce. Even worse, Psychology Today reports that up to 67% of second marriages and 73% of third marriages end in divorce. It's an emotionally charged time for the individuals involved, and without the right planning, can be devastating to their finances.
Divorce after 50 can be less complicated if the children are grown, but can generate additional financial hurdles when considering division of pensions, business ventures, property, healthcare coverage, estate planning, etc. There's also less time and opportunity to recover from a financially devastating split.
Having the guidance of experienced professionals — as well as a checklist to ensure the important steps have been taken and issues discussed — is essential to minimizing the emotional and financial impact of this life-changing event. We've given you questions to ask when selecting the right legal expert, cautions related to divorce insurance, and a simple checklist of steps to take as you begin planning for the next phase of your life.
Selecting the Right Legal Counsel: Questions to Ask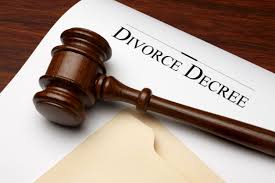 Finding the right help and advisor is critical during this process. Here are some key questions to ask when selecting the best attorney to represent your needs.
How many years' experience do you have handling divorce and family law cases (especially with others in my age/income level)?
Do you primarily handle cases with men or women?
How many years have you practiced in this state?
Do you have any special training or certification as a "divorce specialist"?
Do you have litigation experience? Do you have any experience working with my spouse's attorney?
How long will my divorce take? What's the game plan for resolving this quickly?
Are there any special problems or issues I should consider when going through a divorce?
How do you think the judge will rule? Will my age or income level have any impact on the outcome?
How many of your cases went to trial last year?
Do you recommend mediation to your clients? When? Why?
Do you encourage or discourage open communication between spouses during a divorce?
What's the cost? The amount of your retainer? Filing fees? Your time? Any other costs?
Will I work with you or an assistant? Who's available to answer questions? Will I be able to contact you directly?
Are there any new legal changes that might affect the outcome of my case?
Are there any alternatives to filing for divorce that I should consider?
Divorce Insurance: Questions to Ask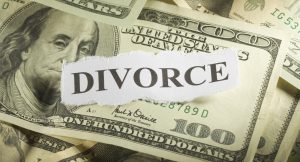 With the number of divorces in the U.S. expected to escalate to 800,000/year by the year 2030, a relatively recent trend is to purchase divorce "insurance" from SafeGuard Guaranty Corporation. This startup firm began selling divorce policies in 2010 under the name WedLock. Though the cost of a divorce continues to rise, be sure to weigh all of the pros and cons before you purchase divorce insurance. Here are some points to consider:
What's the monthly premium?
What's the potential return? (It can go as high as $250,000.)
What's the minimum maturity date before you can collect? (It's generally four )
What are the chances the company will still be in business if you should ever go through a divorce?
Is this type of insurance backed by any state insurance or other government funding?
Plus, in order to benefit, you'll have to go through a potentially messy divorce! Think about how your spouse or fiancée will feel when you tell him/her you want to purchase divorce insurance. It doesn't say a lot about the confidence you have in the union lasting.
Be sure to continue to the checklist of important steps to take. We hope this gives anyone considering divorce a starting point to begin making smart financial choices during this difficult time.